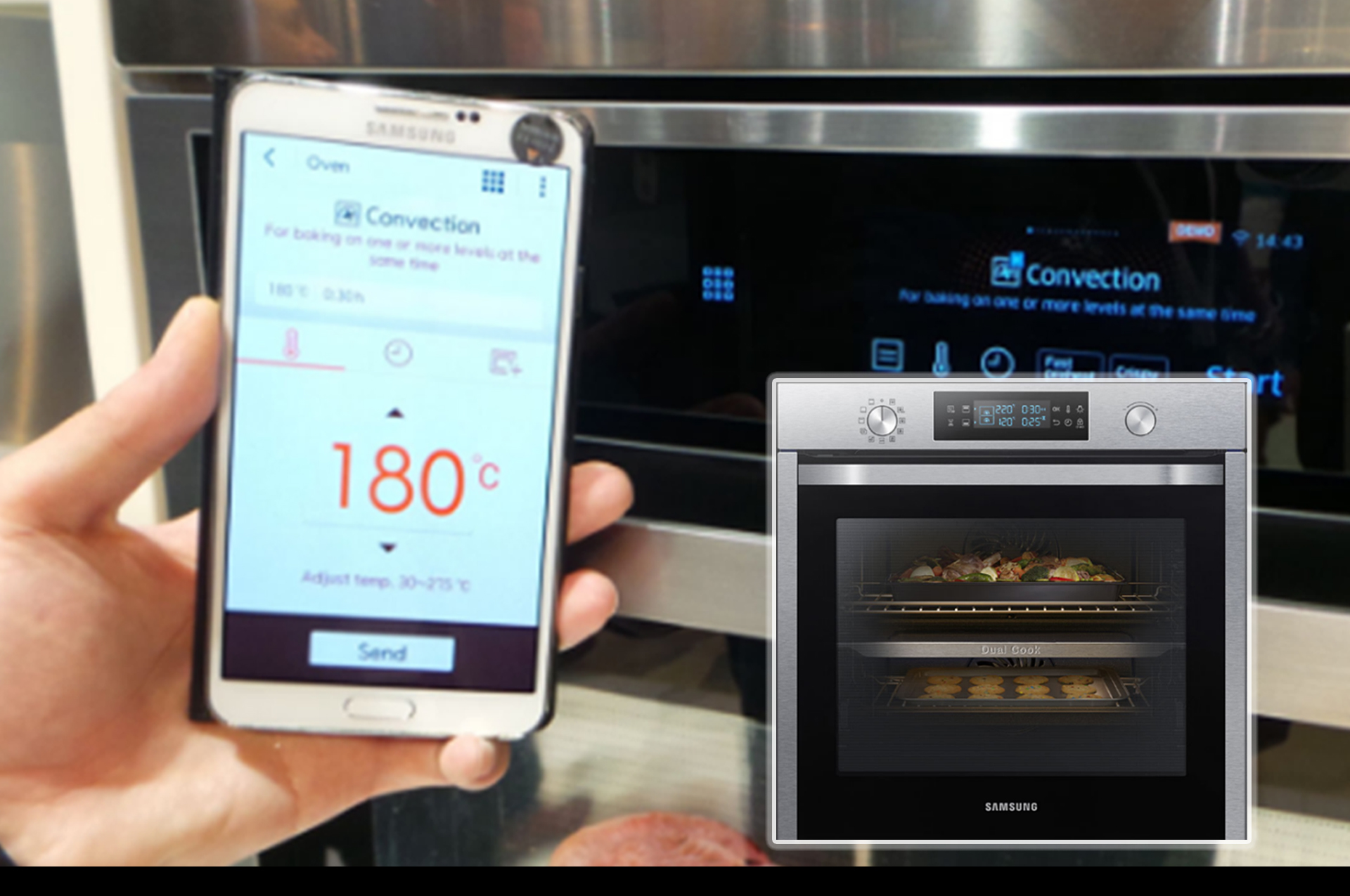 Oven LCD/LED/Mobile App. UI Development for Europe
Oven LCD(Full touch/Non touch) and LED's UI Guideline Development.
Mobile App.'s UI Guideline Development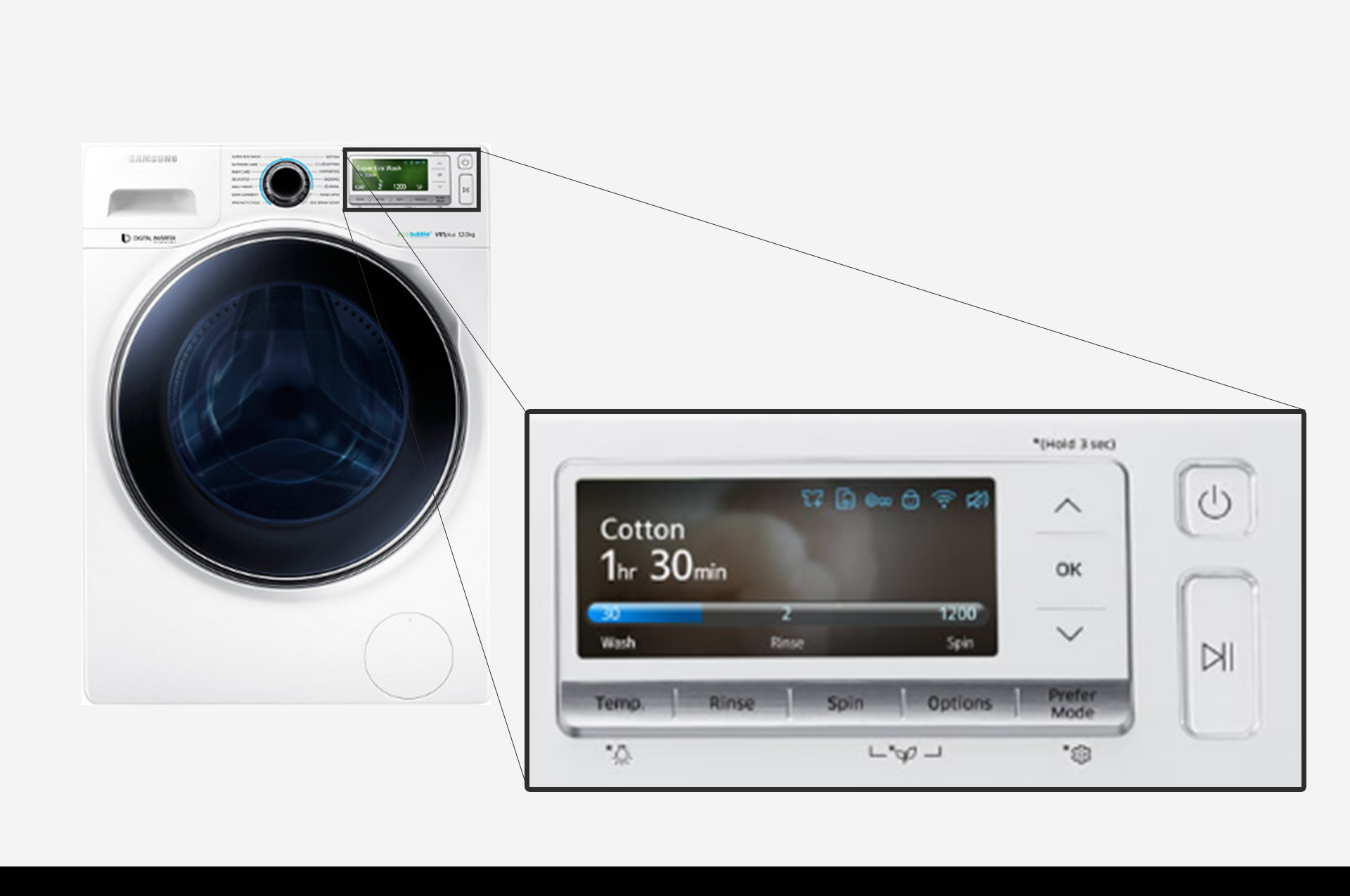 Washing Machine Control Panel UI Development for Europe
Defined washing machine Panel (LED / LCD Non-touch)'s feature and UI Layout by released models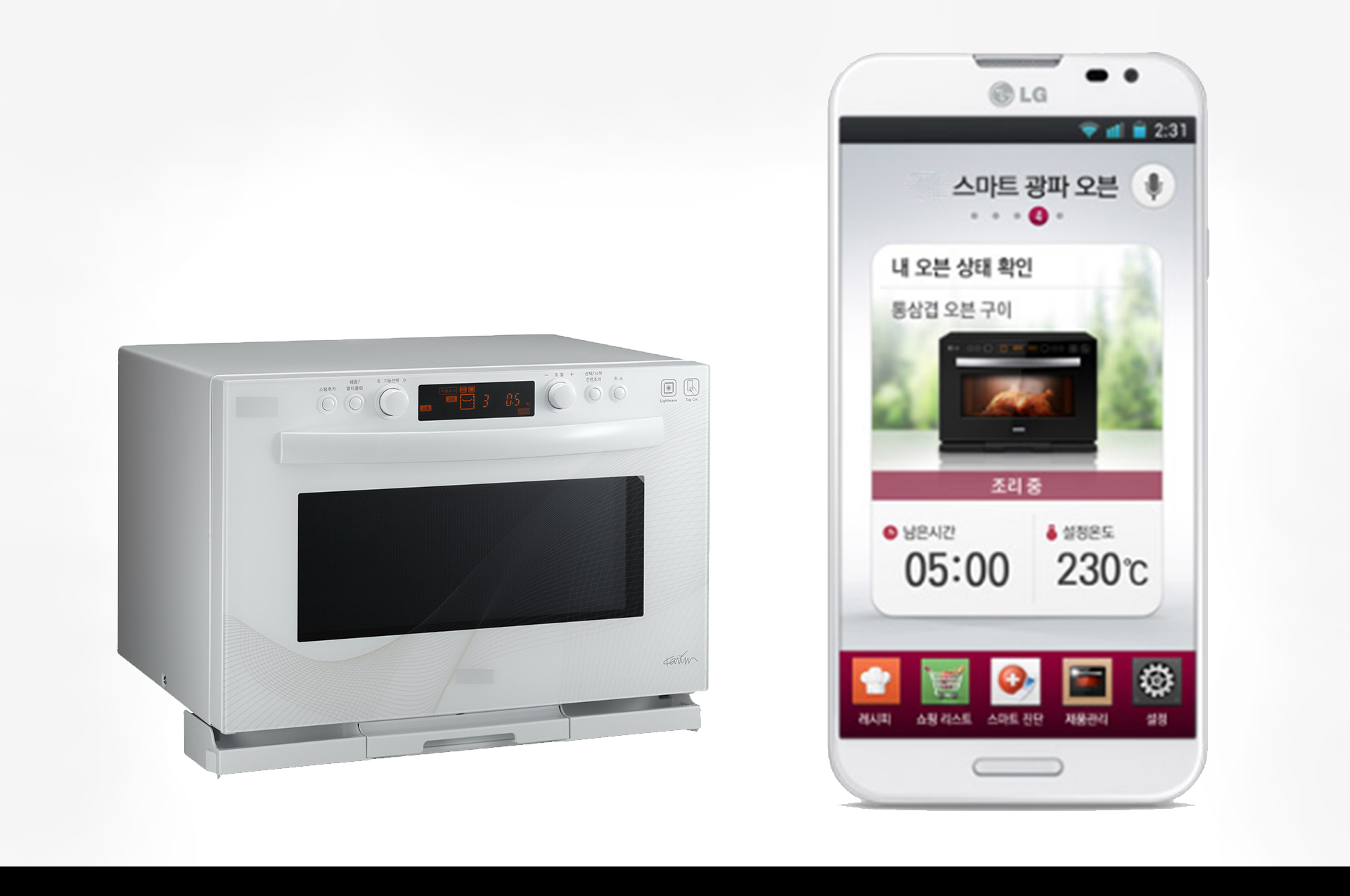 Smart Oven Control App. UI/GUI Design Development
Check the status and clean your oven through your smartphone.
Recipes by top chefs from all over the world
Start cooking using the NFC Tag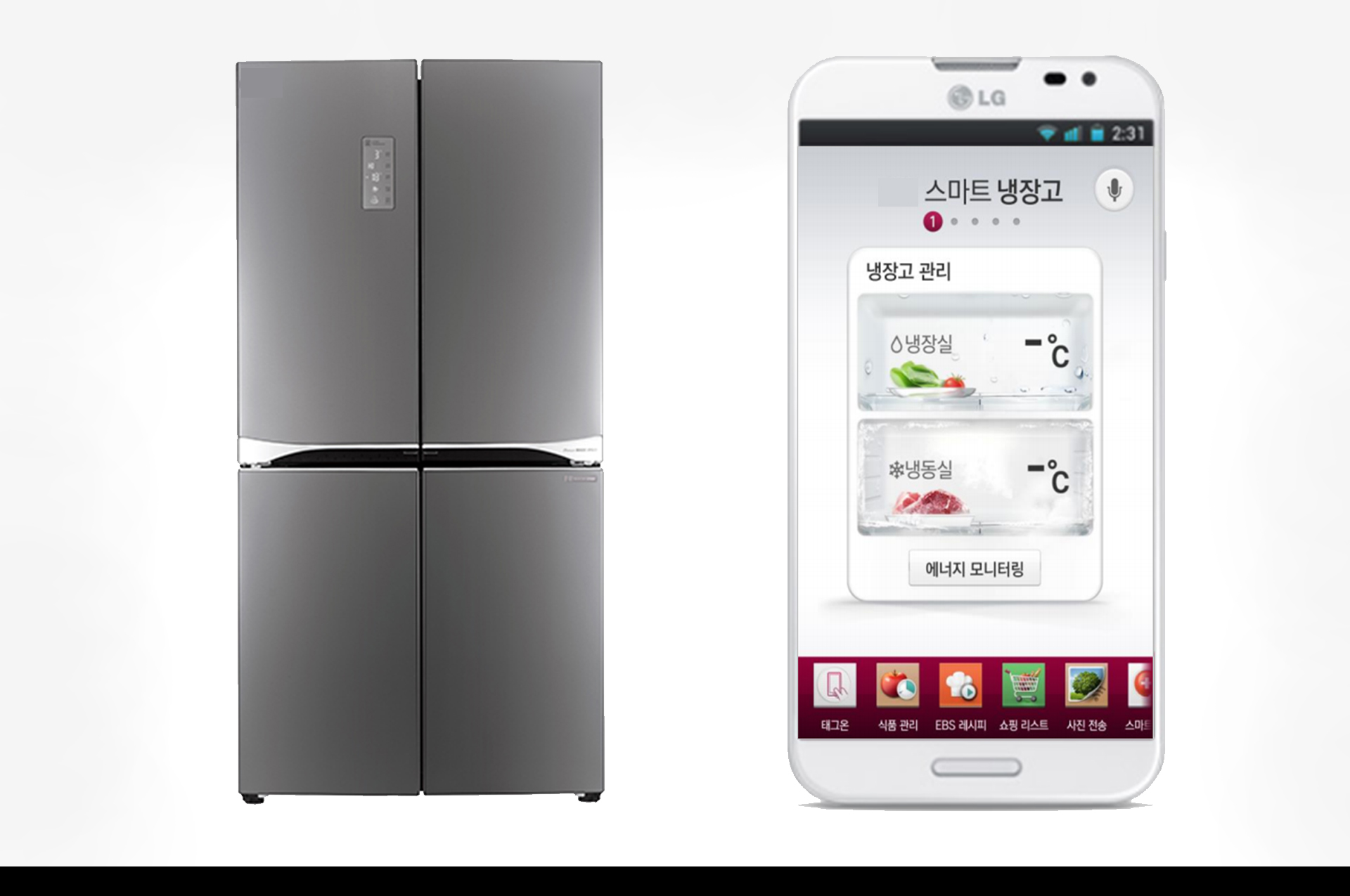 Refrigerator Management App. UI/GUI Design Development
Control the internal temperature and energy-mode of your refrigerator from both inside and outside of your house.
Manage and update your grocery inventory.
Search for recipes based on what your fridge has in stock.
Service application which helps your grocery shopping based on your needs.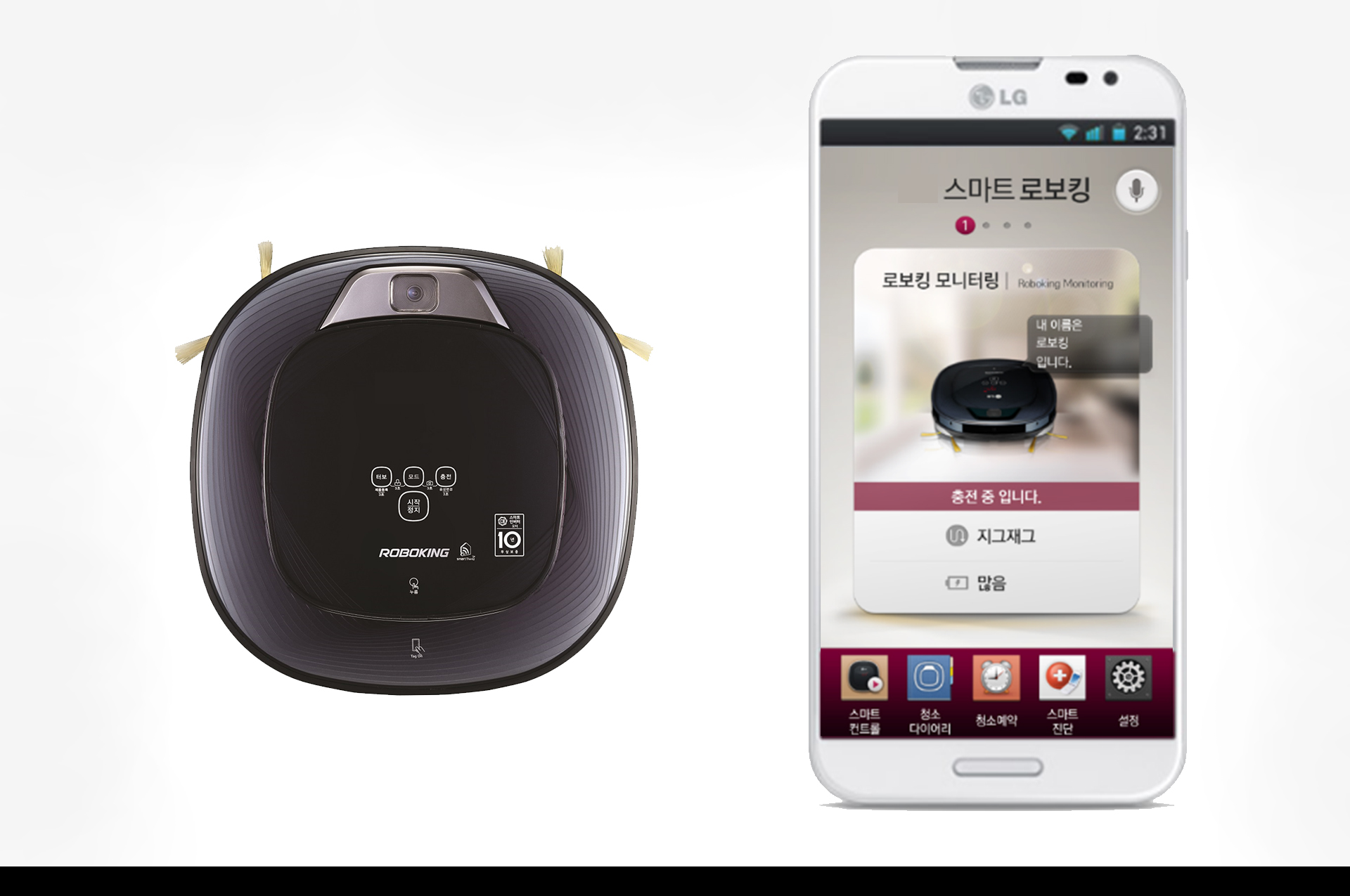 Robot Vacuum Control App. UI/GUI Design Development
Check how clean your house is through the camera attached to the vacuum cleaner and start cleaning by selecting the necessary cleaning mode with your smartphone.
Service application which allows you to remote control your robot vacuum.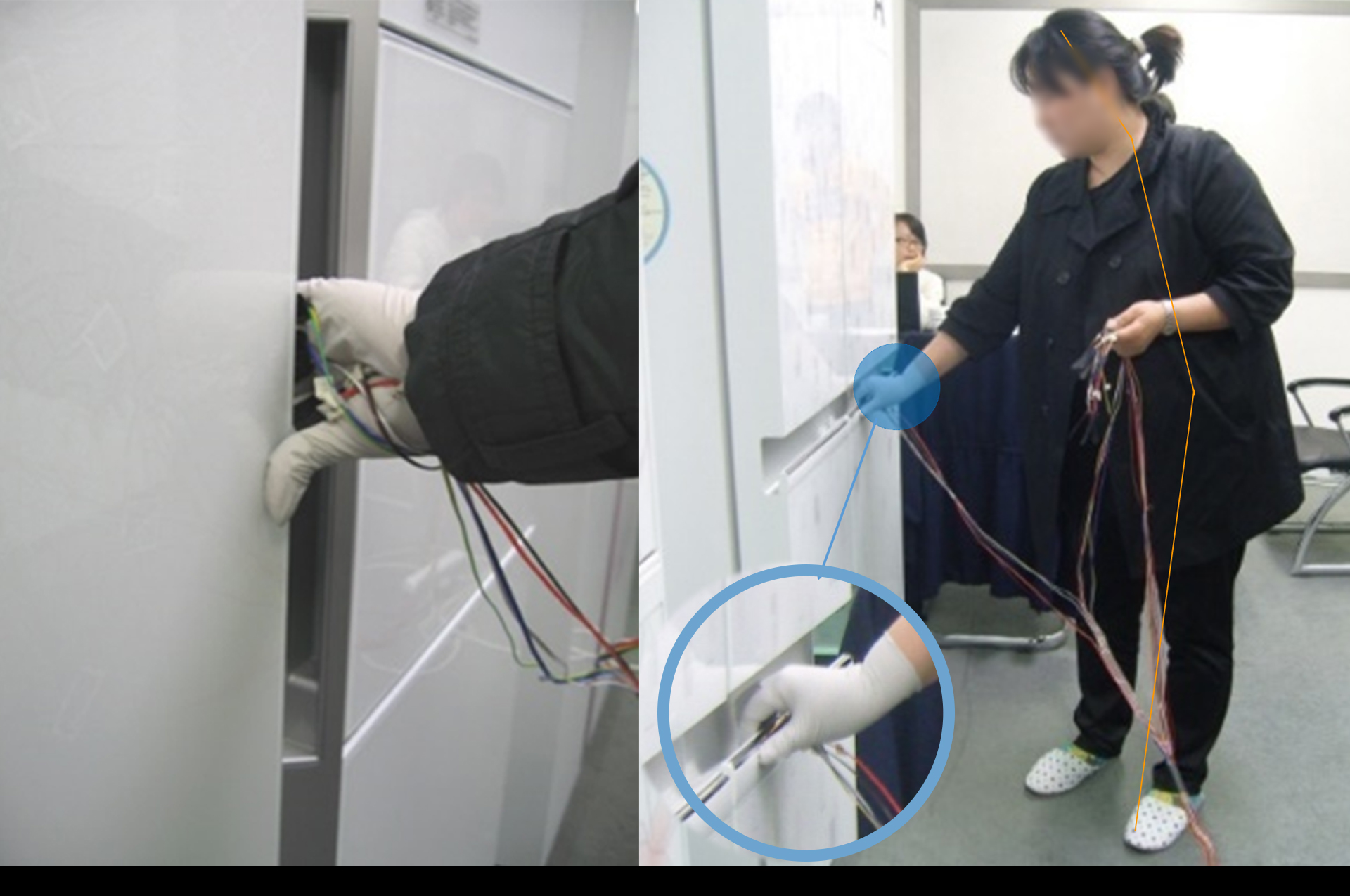 Smart appliance Ergonomics Design Evaluation
Discover PUI Problem s when Refrigerator, Oven, and Microwave opens/closes. Discover improvements by using HFMS's posture analysis tool (RULA, REBA)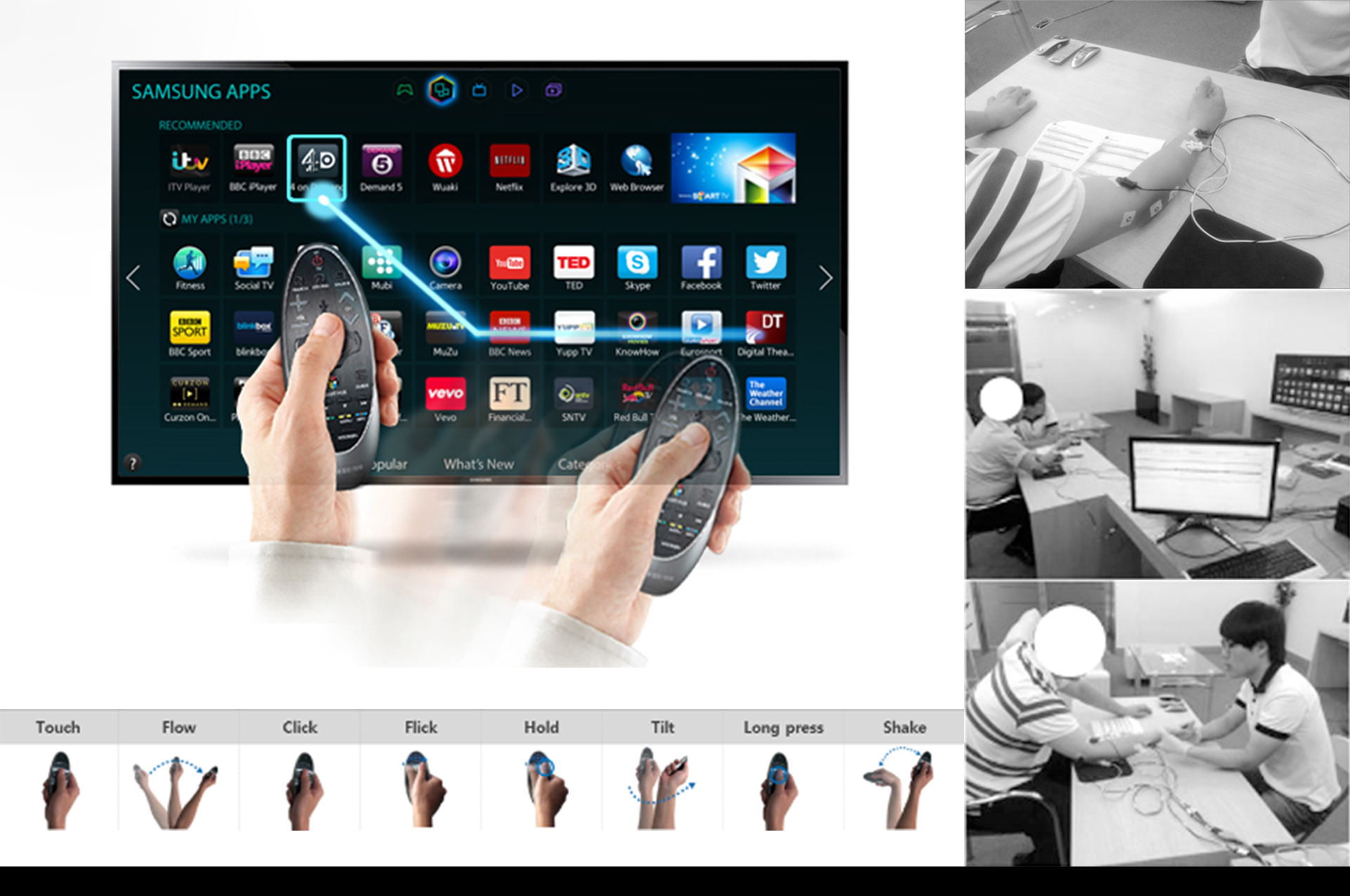 Smart TV Remote Control Gesture Interface Evaluation
Fatigue measurement of Gesture remote control PUI.
Find the cause of fatigue through EMG and Qualitative assessment
Improvement proposals for Remote Control PUI.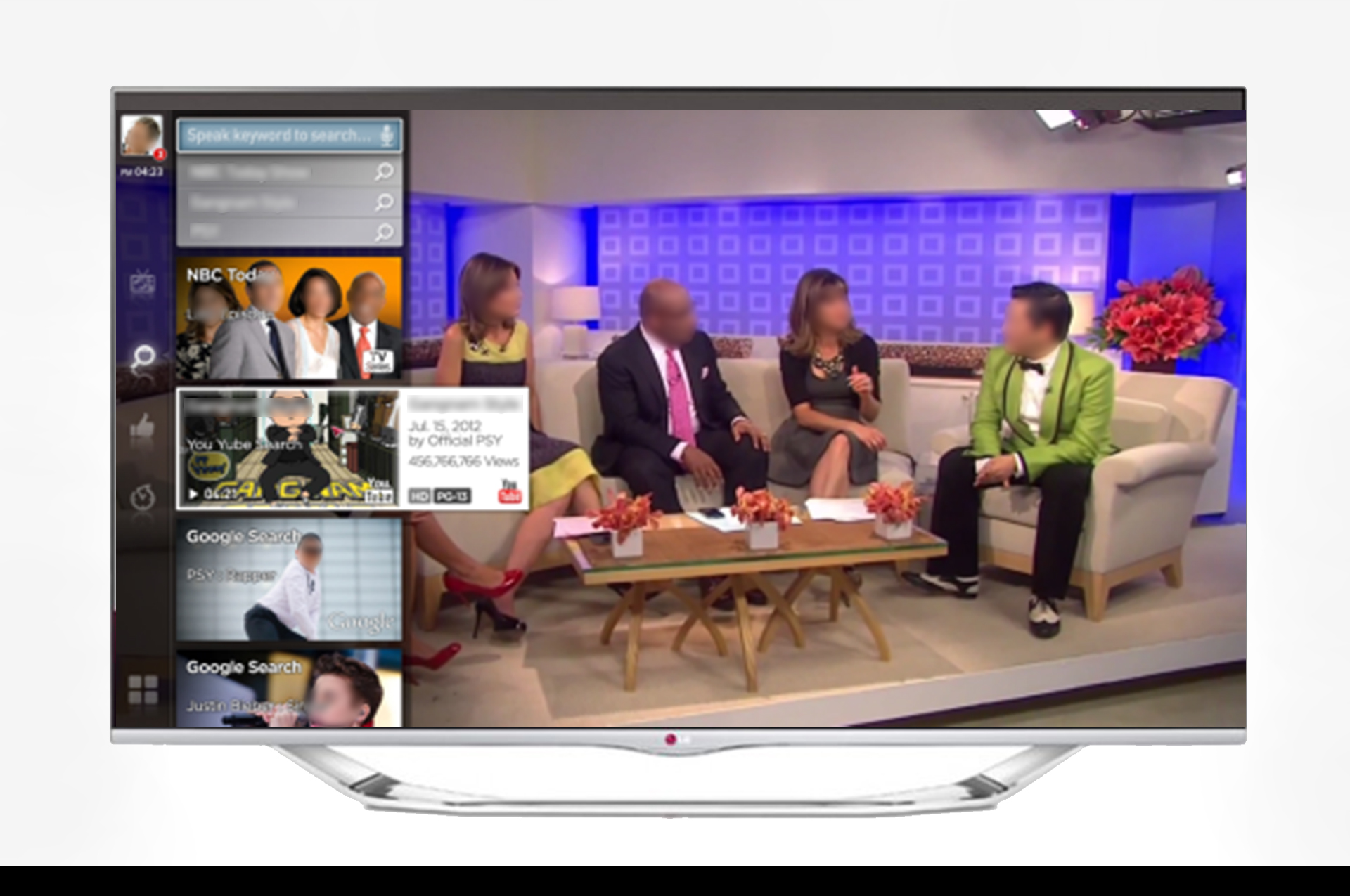 Global Smart TV Usability Test (Korea / USA / Germany)
Examine the standard Smart TV Usability Global and propose future TV UX Hot issue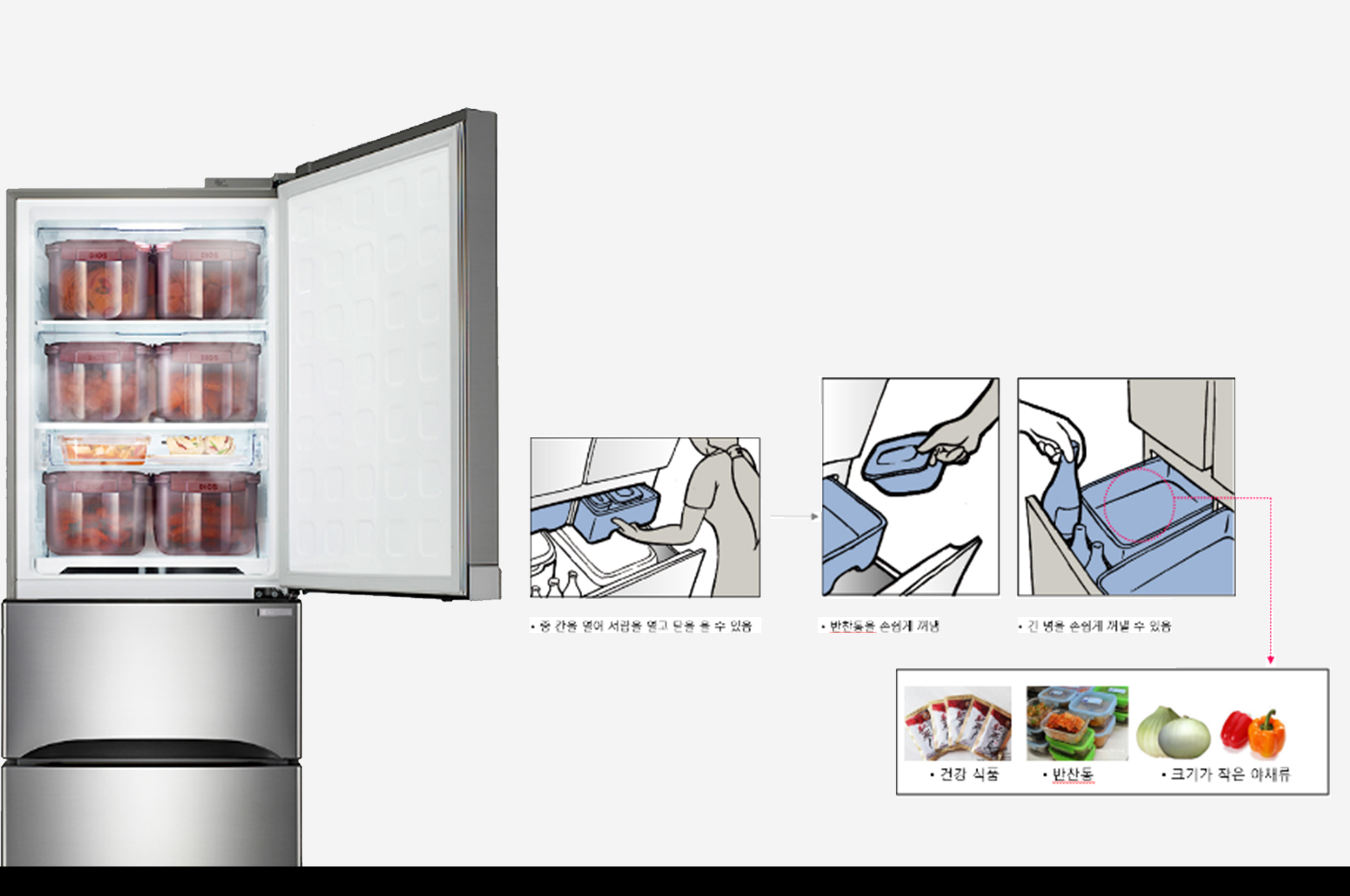 Kimchi Refrigerator UX Research & Concept Development
Observation of kimchi refrigerator user behavior using Ethnography.
Interview with kimchi grand master.
Suggestion made regarding the UX direction and concept ideas for future kimchi refrigerator.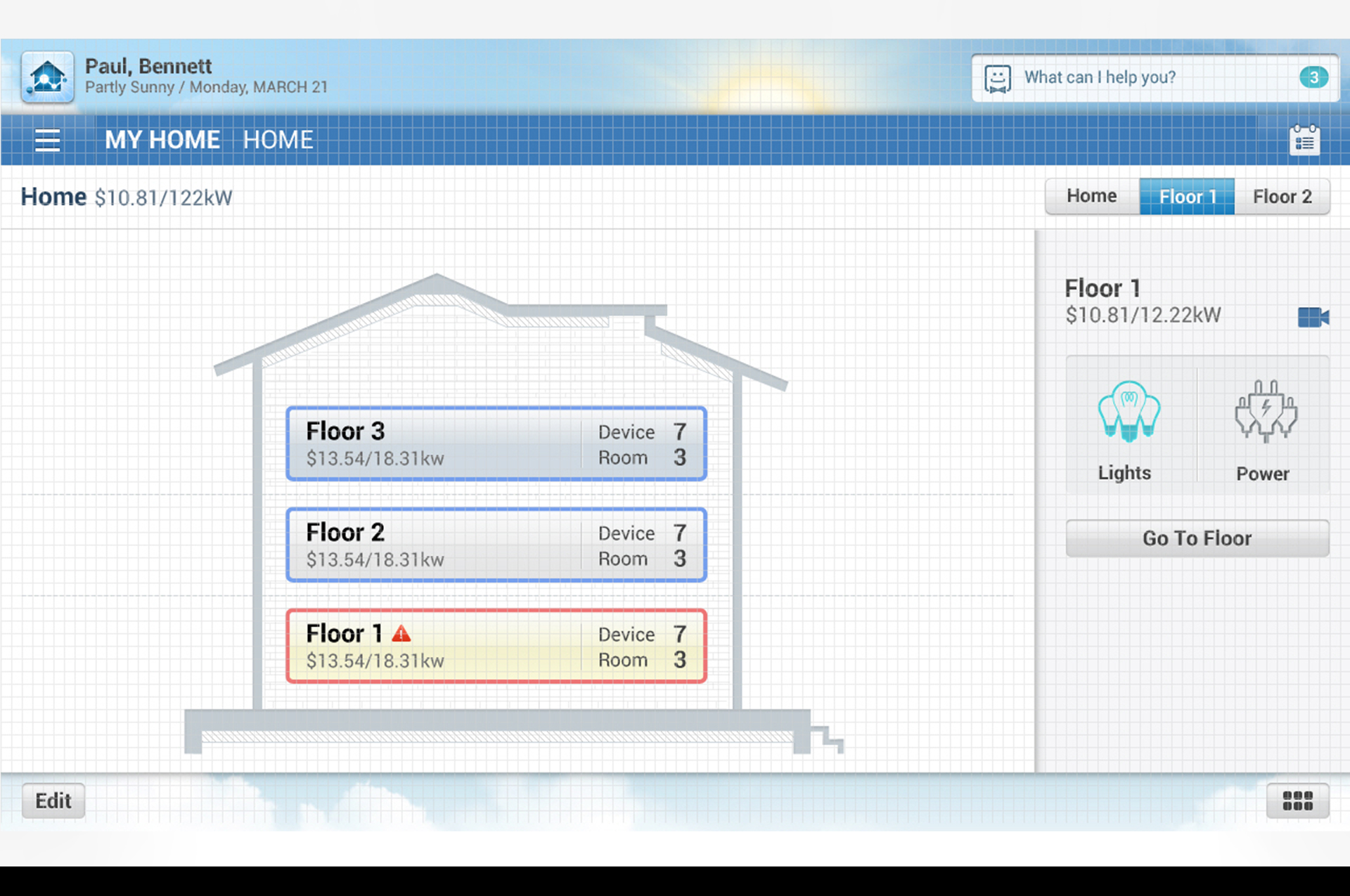 Smart Home UX Concept Development
Configurable or reconfigurable UX Framework development that fits various user's home environment and need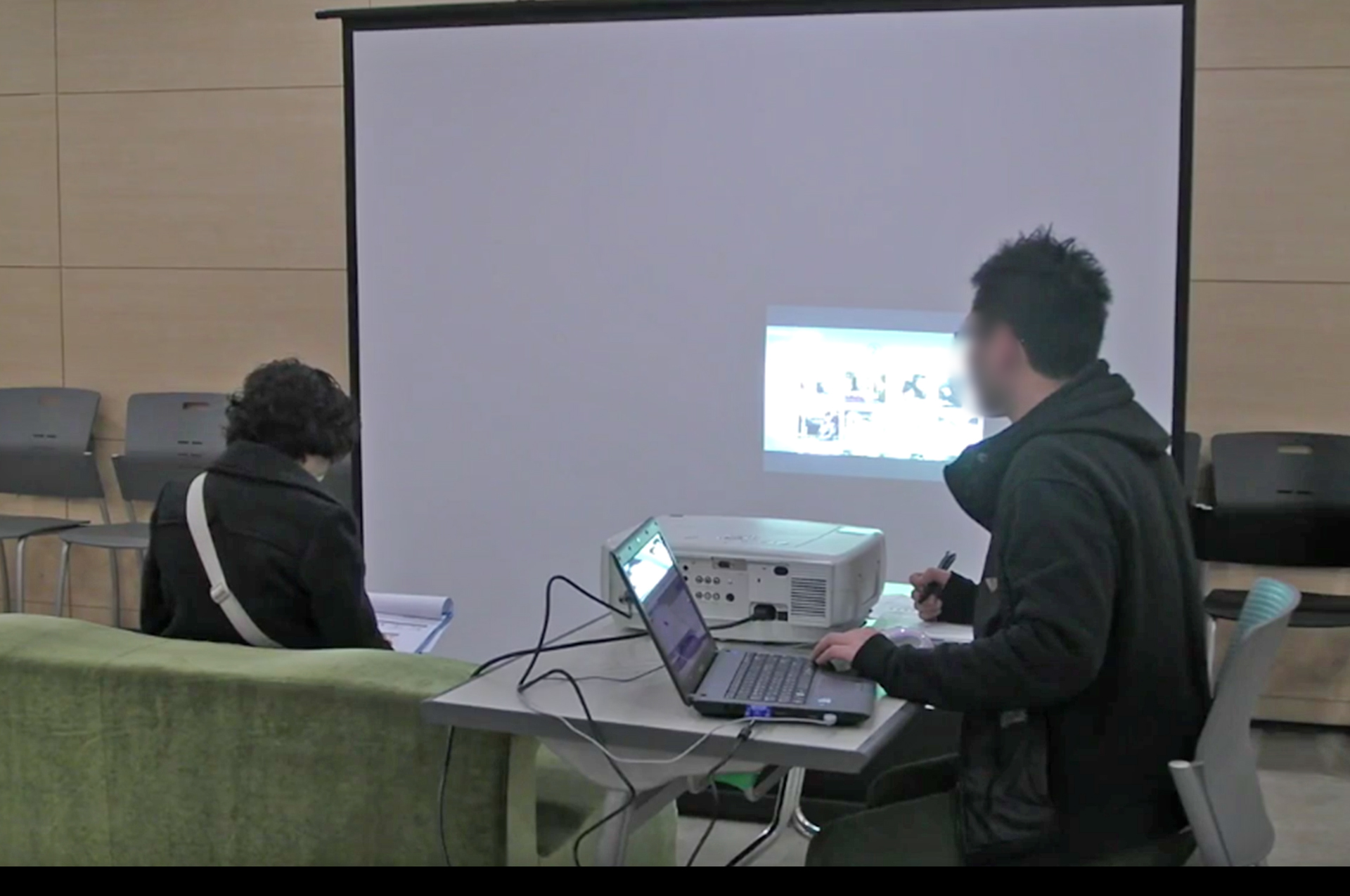 TV GUI Guideline Development according to watching distance
Analyzing the interested area and eyes' movements with using a Eye-Tracker and preference about OSD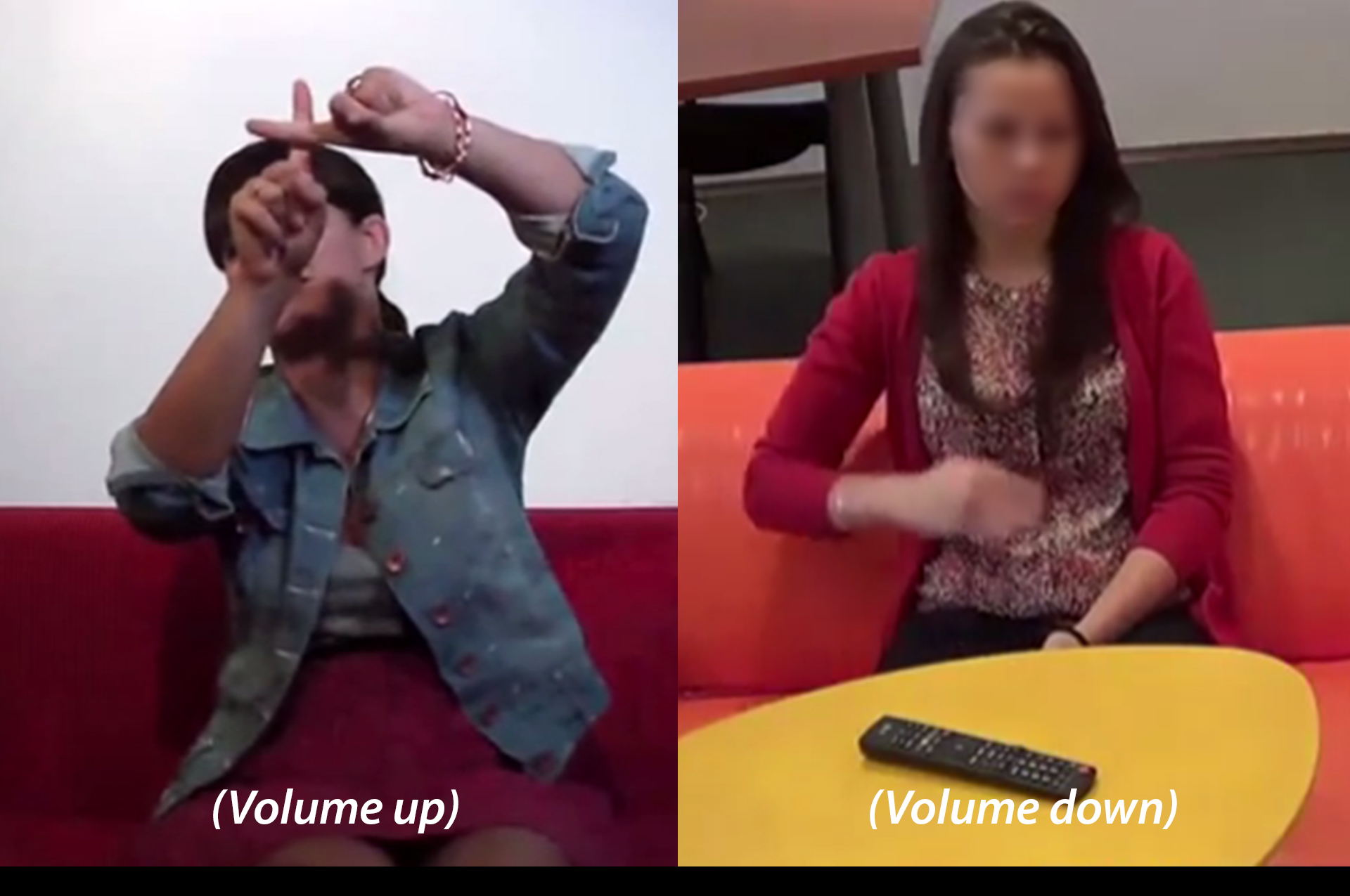 Global Gesture Interface Stereotype Study
Study about new gesture interactions of Next TV
Countries registered in UX fellows which is global network researched and analyzed the same task by country's gesture.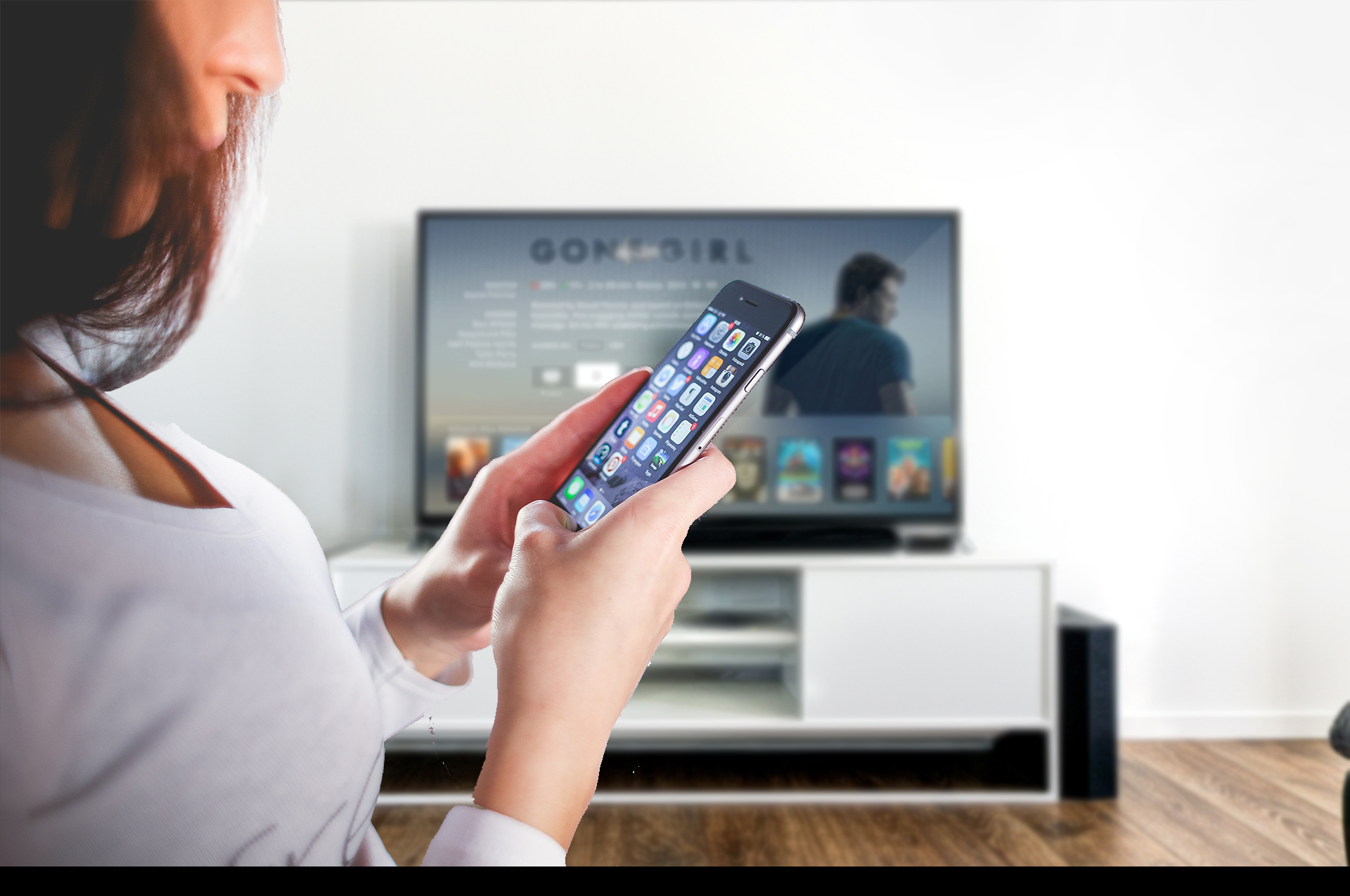 Smart TV Connectivity User Research
Discover user's Connectivity Issue and future experience through Site visiting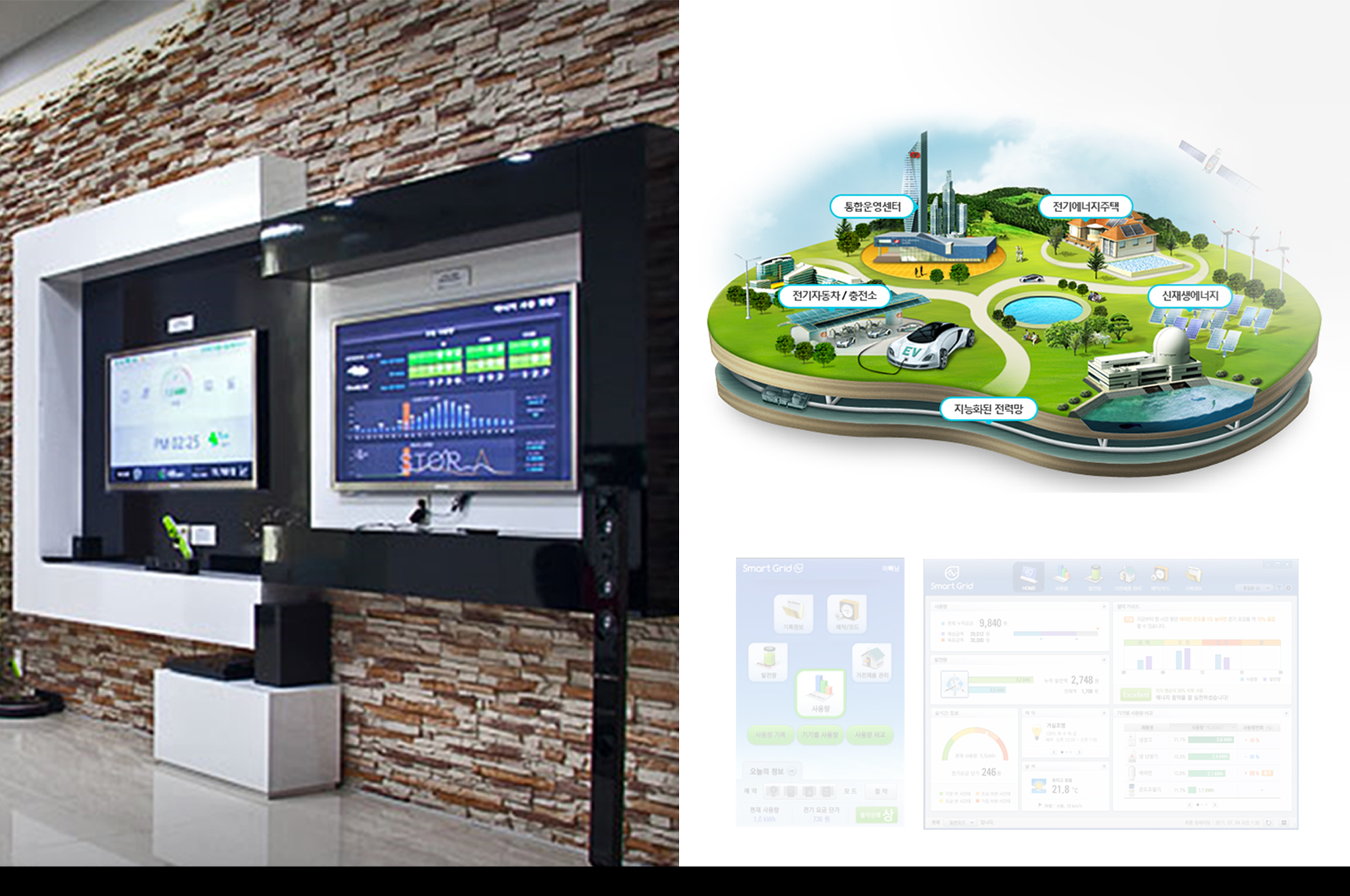 Smart Grid Solution UI Design Development (Jeju)
UI/GUI Development of mangaing home energy of Smart Grid of Jeju and New Renewable Energy administration solution